Home » OTHER PRODUCTS » Acceptors/Timers » for BILLIARD, PING-PONG...
Coin-token Acceptors for BILLIARDS and PING-PONG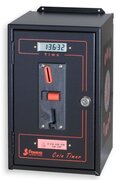 Product details
€ 320.00
(art. 200) Size: 21,5x35,5x21,5cm.
TIMER FOR COINS. For controlling an electrical load.
For the time operating of: videogames, lights for tennis courts, internet terminals, electronic scoreboards for darts, showers, aspirators, solariums, etc. ...
---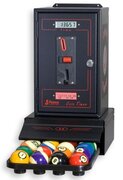 Product details
€ 520.00
(art. 216) Size: 26x47x26cm.
Coins or token Timer for billiard: control not only the electrical load (lights) but also the presence of the balls.
SUGGESTED SPORTS
Billiards
Pool table
Carom
Russian pyramid
Snooker
ect.
---